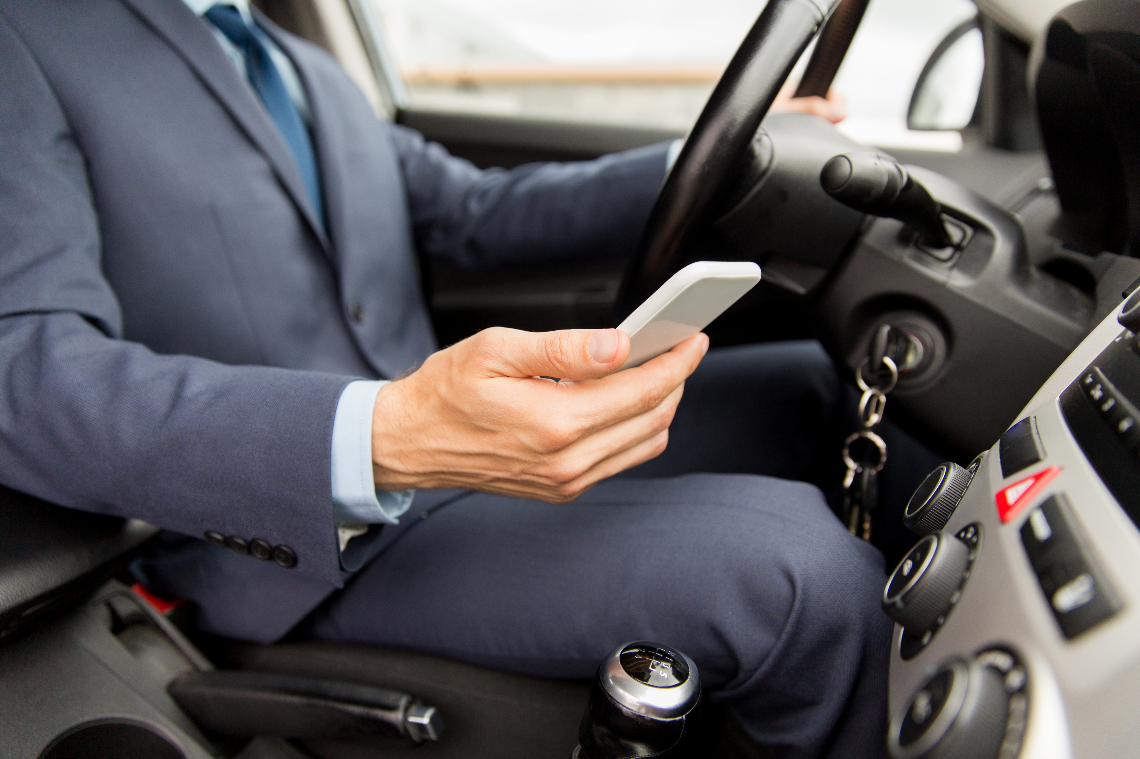 6 PHRASES YOU SHOULD NEVER TELL AN INSURANCE ADJUSTER AFTER A CAR ACCIDENT
---
Yes, what you say to an insurance claims adjuster can make or break your case.
The trick to improving your odds of receiving a sizable payout is to understand what NOT to say. Sometimes, less is more, as the saying goes.
My name is John Bruscato. As an auto accident and workers' compensation attorney in Monroe, I know Louisiana's personal injury laws inside and out. It is a privilege to be able to use my legal knowledge to provide relief for victims after they have been in an accident.
If you've been in a car accident and have filed a claim with an insurance company, then there's a good chance you'll soon be dealing with an insurance claims adjuster directly.
After all, it's the adjuster's job to investigate the conditions of your claim and determine the extent of the insurance company's liability.
Negotiating with an insurance adjuster can be a long and nerve-racking experience. And if you're intent on dealing with the adjuster yourself, first, you must understand that what you say can make or break your case ruling.
Learn and understand the 6 phrases to NEVER tell an insurance adjuster and you will be setting yourself up for effective negotiation and the compensation you deserve for your hardship.
What Should You Not Say to an Insurance Adjuster?
As a car accident attorney, I recommend you don't say these 6 things to an insurance adjuster when they're investigating your case.
1. "Sorry" or "It was my fault"
You may say sorry regularly out of habit, but admitting fault is not something you want to do if you're trying to make a strong personal injury claim.
If you are genuinely not at fault, why would you admit anything that would suggest otherwise?
When you're speaking with an insurance adjuster who is trained in active listening, they can use minor exchanges against your case that you didn't even realize you had said.
It's essential to remain calm and as straight-to-the-point as possible. Just like in your demand letter, let the facts speak for themselves. The police report, medical records, and the advice of your personal injury lawyer are there to provide the supporting details you need.
2. "I'm OK" or "I'm Fine"
Depending on how quickly the insurance companies reach out to you following the accident (yes, they may reach out to you before you initiate the negotiations), you may or may not have had time to seek proper medical attention.
You may decide to use your own insurance company to seek medical treatment. If the other party was at fault, you might contact their driver's insurance company to file your personal injury claim.
No matter how you proceed with your claim, you don't want to minimize the damage that was done to you by leaving anything out or realizing later on that the injury was worse than you initially thought.
Downplaying your injuries and suffering can very easily cause your adjuster to reduce the settlement offer and limit liability.
3. "They Came out of Nowhere"
According to the Louisiana Department of Insurance, 90% of all car accidents are caused by driver error —distracted driving. When you mention the notion that another driver and vehicle appeared out of nowhere, it can lead adjusters to question whether or not you were paying attention to the road at the time of the accident.
You don't want to give the insurance companies a reason to doubt your claim or suspect you were engaged in distracted driving at the time of the incident. Drivers who cause accidents because of texting or taking a phone call or simply not paying attention to the road are often assigned the majority of the fault.
Be honest here. If you are not the at-fault party, you'll be able to clearly explain your involvement in the car accident and with no admission of distracted driving.
4. "I Think…"
The last thing you want is for the insurance company to stress you into providing answers you're unsure of.
You do need to cooperate, but you do not need to recount every aspect of the accident entirely.
Sticking to the facts that you know 100% without a doubt is all the information you need to get through the initial call.
For instance, some things you may be asked about could include:
Who was involved?

What types of cars were involved?

Where and when did the accident take place?
Only answer what you can without the precursor, "I think…"
5. "Sure, You Can Record a Statement"
You are not legally obligated to give a recorded statement.
It's essential to be wary of these as the insurance companies can take pieces of your conversation out of context if it fits their needs when refuting your claims.
Insurance companies will use various tactics to elicit information from accident victims that can later be used as ammunition in their mission to limit their liability. They are incentivized to use what you've said to reduce the value of the claims.
If an insurance adjuster asks for a recorded statement, say no and speak with a lawyer instead.
6. "I'm thinking about seeing a doctor…"
You should never discuss the details of your medical treatment.
In addition to proof of property damage, claims adjusters may request access to your private medical records and medical releases to "verify" the severity of your injuries.
They do this with the hopes of finding a preexisting condition or injury that they may then try to explain as the condition that caused your current injury, thus avoiding paying for your medical bills.
If an insurance adjuster approaches you at any point, my best advice is to politely take their contact information and tell them you'll have your attorney contact them. If you have not been approached, you can visit the Louisiana Department of Insurance adjuster search to find a local claims adjuster in your area.
Until you've spoken with an attorney about your personal injury case, keep all medical records and sensitive information to yourself.
Call an Experienced Personal Injury Attorney in Monroe, LA For Your FREE Case Review
If you have been the victim of an auto accident or workplace accident in the Monroe, Louisiana area, and the insurance companies are overwhelming you, please get the help you need by calling Bruscato Law Firm and setting up a free consultation and case evaluation.
I am dedicated to providing you with the legal advice you need to understand your best path toward recovery.
As your trusted attorney of countless successful accident cases, you can count on my law office to thoroughly understand the details of your unique situation. We are here to guide you through the full extent of options you have to maximize your settlement amount.